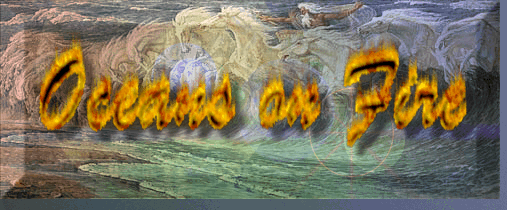 Oceans on Fire provides information and links relating to the welfare of the World Ocean, and links to surfing information. Oceans on Fire is produced by Solo Publications.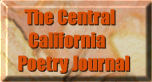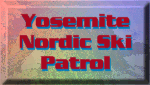 Solo Publications On-Line - The Central California Poetry Journal - The Darrah Management Group
This Sailing Page - SSS Steeves - Yosemite Nordic Ski Patrol
---

Ocean Welfare

Surf Links

Search The Net
---
Ocean's on Fire is a link list relating to the welfare of the World Ocean, and links to surfing information. Oceans on Fire is produced by Solo Publications.
---
Our world's oceans face new and growing threats to their health and vitality. But there are solutions—and our members and volunteers are they key to our success in finding them. Get involved by joining us, making a donation, cleaning a beach or supporting stronger ocean conservation laws.
A Federally protected marine area offshore of California's central coast. Stretching from Marin to Cambria, the MBNMS encompasses a shoreline length of 276 miles and 5,322 square miles of ocean.
Regulatory and enforcement powers of National Marine Sanctuaries are specified in the the National Marine Sanctuaries Act (NMSA). The National Oceanic and Atmospheric Administration (NOAA), a Federal agency, has been assigned responsibility for managing the nations thirteen National Marine Sanctuaries and has developed regulations uniquely suited to protect the resources at each sanctuary.
The National Marine Sanctuary Program is updating the management plans for the Cordell Bank, Gulf of the Farallones and Monterey Bay Sanctuaries. This includes a review of the resource protection, education and research programs, the program's resource and staffing needs, as well as the regulatory goals and sanctuary boundaries.
Our mission is to protect and promote the ecological integrity of the Monterey Bay National Marine Sanctuary through Policy Research, Education, and Citizen Action.
California's Marine Life Protection Act requires that the Department of Fish and Game develop a plan for establishing networks of marine protected areas in California waters to protect habitats and preserve ecosystem integrity, among other things.
The NOAA page on the The Marine Mammal Protection Act of 1972 (MMPA) as reauthorized in 1994.
surf reports & water quality, marine forecasts & tidal info, buoy readings weather forecasts, satellite images and wave models
The Moss Landing Marine Laboratories (MLML) are the marine research and teaching facilities which serve a consortium of seven California State Universities in Northern California.
A real time look at our world's oceans as remotely sensed from earth orbiting satellites by Kirk Whitmer, Naval Research Laboratory Stennis Space Center, MS
Science for a changing world by the U.S. Department of the Interior, U.S. Geological Survey
---
The Point
Middle Peak
The Slot
streaming video surf check of the most popular surf spot in Santa Cruz California
The home page of this extensive site
Excellent surfing link list
Access top resources for surf and other iinformation in Ventura County, CA
An excellent source of information on Santa Barbara area surf sites
Channel Islands National Park Info
Santa Barbara Channel Islands -- 18060014
Info and Links on the Galapagos of California
Channel Islands National Park concessionaire
---

Search This Site - using the form below:
---

Web Search - Direct Access to Web Search Engines
Alta Vista Search Use form for direct access
---
Yahoo Search Use form for direct access
---
You are visitor number [ [an error occurred while processing this directive] ] to this page since October 18, 2001. We reset our counters to zero on that date when we changed ISPs.
Copyright by Scott Galloway ©. 2001. All rights are reserved.


Return to Solo Publications Web Index
Back to the top of the page
---
This page was created by
AnnS@solopublications.com